Tasty ideas for leftover food
Somewhere deep in our minds we know that all our takeaway breakfasts and lunches eventually start to add up — but at the time, we just don't care… We want that hot falafel and halloumi wrap for lunch because we're hungry, it's delicious and to be honest, no one makes it like Pret — right?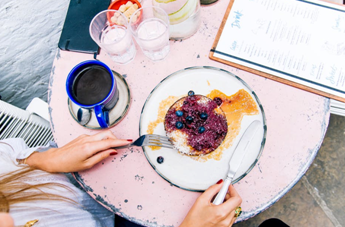 We Brits spend £76m a DAY on going out for breakfast or brunch and on average, each person spends about £10 on lunch and snacks every day. Spending a tenner every single day on food at work is up there as one of our biggest unnecessary cash losses and one of the easiest ways we lose track of our spending. Most of us don't account for all our breakfasts, lunches and coffees out, as they're such a standard part of our everyday working life, so we're often spending far more than our budgets can allow and left wondering where all our hard-earned money has gone.
Let's be honest though, there are a number of great ways to cut down on your weekly spend by incorporating some simple measures into your daily life. You can start by reducing your daily spend on food and it's pretty easy to do so without massively changing your routine.
You'll still have a delicious lunch ready for work each day and you'll be making good use of food and ingredients you probably already have at home! And just think, if you spend half as much on food each day, and save the other half, you'll have a nice little pot of cash by the end of the month.
/1\ Dirty turkey burger
Cooking Time: 15 mins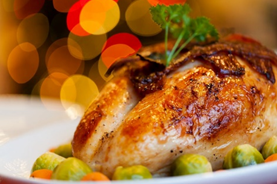 This is probably one of the more popular recipes, as its super easy & really quick to make and you'll only need the turkey from your Sunday roast to make it. It's already cooked, so it makes the whole cooking process much quicker, especially for tired commuters living outside the city. You can keep it really simple by tossing in just a few staple toppings with your meat, like tomatoes (if you like them), pickles, onions and tomato ketchup.
If you've got a bit more time on your hands and you're feeling creative, you can quickly turn that basic burger into a gorgeous bit of gourmet grub with extra spices, toppings and sauces to give it that signature foodie flair that we all love so much!
/2\ Moroccan style lamb tagine
Cooking time: 1.5 hours
This one is a little fancier, but it does requires a bit more time and effort, if you have the energy. It's a fa vourite for meat-eaters and can be prepared on the weekend before you're up for an early start on Monday. Using lamb or any leftover meat from your Sunday lunch really cuts down the time it takes to prepare this one. Go wild with a festival of flavour using Moroccan tagine ingredient staples like nuts and dried fruit, chilli powder (if you like it spicy) and ras el hanout (if you can get your hands on it).
If you prefer something simpler, you can add some potatoes, carrots, onions and basic condiments like salt, pepper and coriander for some kick. It will probably be more like a hotpot but super tasty nonetheless!
/3\ Funky veggie fried rice
Cooking Time: 1 hour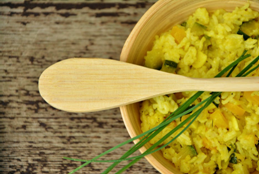 Finally - something for the veggies! Make use of your left over vegetables by turning your carrots and fav greens into an exciting Chinese style vegetable fried rice. This is a great one to get creative with because you can add virtually anything you like to it, and for meat eaters, just add any meat of your choice.
/4\ Spicy chicken fajita with guacamole
Cooking Time: 30 minutes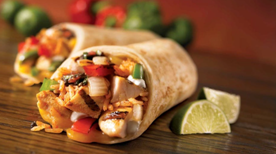 Another much loved favourite — fajitas! These are super easy, even for the less experienced cook and so quick to prepare. Make it with any leftover roast chicken and add some stir fried chopped red, yellow and green bell peppers with onions, and a Cajun seasoning of your choice.
There are tons of great guacamole recipes you can get your hands on if you've got the time to experiment at the weekend and really can't have your fajita without it, or you can simply chop some avocado and mix with a little lemon juice, salt and pepper. You can also add cheese, herbs, chilli sauce, sour cream or yoghurt, and we're sure it will make a fantastic replacement for your usual lunch out!
If a complete switch from your daily gourmet chicken Caesar to homemade food every single day seems like too much to ask, you could try replacing 2 out of 5 of your usual lunches out, with one of these homemade recipes instead. Maybe you'll find that your homemade delicacies are even tastier than you thought!
And if you're loving our easy money saving tips, you can check out even more here!
Remember, it's fine to indulge in a lunch or breakfast out once in a while if your budget allows it but keeping on top of your daily spending is key in seeing positive improvements to your financial wellbeing.
If, however, you've gone a little off track with your budget and you're coming up short this month, clearandfair.co.uk can help you search for the cheapest loan for your needs. Just put in how much you need to borrow and how long you need it for, and Clear And Fair will take it from there!