What to do if you've been declined for a payday loan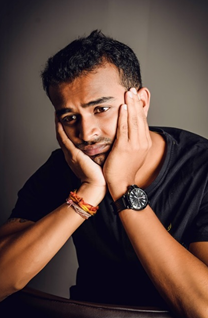 For some of us, a lender rejecting an application for a loan might not be that surprising, but for others this can come as a real unexpected blow. Chances are, if you're submitting an application for a payday loan, you most probably need that money now, so a declined application for a loan can be more than just "disappointing".
You might be wondering why your application for a small loan was rejected and worried about how this might affect your chances of future approval for loans, but rejection isn't the end of the world. If your application for a payday loan has been rejected, you have a number of options available to you and things that you can consider doing if you really need financial assistance quickly and are not sure of what to do next.
Don't keep applying

Applying for a payday loan or any other form of credit will leave a footprint on your credit file, so you want to avoid re-applying if you have already been declined. Some people do go on to apply for a payday loan from a different provider, and may be accepted, but there is no guarantee that you will be approved for the same loan with the same or similar terms from a different company so it's better to stop and consider some other options before applying again.
Check your credit file

It's usually a good idea to check your credit file before you take the plunge and apply for a loan but we get it – sometimes you're in a hurry or have found yourself in an unexpected financial muddle which means you probably need those funds now! If you somehow managed to skip this part then the next step would definitely be to check your credit file. You want to look out for any changes to your credit file that may have influenced the lenders decision not to lend to you and some of these changes include but are not limited to:
a recently recorded default
late payments
a CCJ
If you're interested in finding out more information about some of the things lenders might look at when viewing your credit file, click here.
Get in touch with the credit reference agencies

Getting in touch with each credit reference agency directly is helpful because they might be able to provide more information on some of the possible reasons for your loan application being rejected. If you've checked your credit file before this stage, you can also speak to them about any information on your credit file that you feel has been recorded incorrectly or that shouldn't be there at all. They will be able to advise you on what you to do next if you have experienced any of these things.
Ask family and friends

Probably one of the quickest options for a lot of people is asking friends and family for financial assistance. It's a good option because you'll likely repay the loan without any additional interest and you can usually have access to funds relatively quickly. For you it might just be a short-term financial issue, but we know that people can understandably be especially cautious about lending money, no matter the amount. So if you're particularly nervous about asking for help from family and friends, but have every intention of paying them back, before approaching them with your request, try putting together a clear document showing the date you took the loan, the amount you need, what it's required for, and the date you will repay the loan in full or any repayments that you will be making towards settling the loan. This shows them that you are serious about repaying the loan and gives them a better understanding of where their money is going, if they are concerned about that.
Bad credit/guarantor loans
Bad credit loans are exactly what they sound like. Loans for people with bad credit. This doesn't mean to say that with bad credit you will automatically be guaranteed approval with these types of loans, it just means you might have a better chance of being approved or at least considered for a loan with the lender.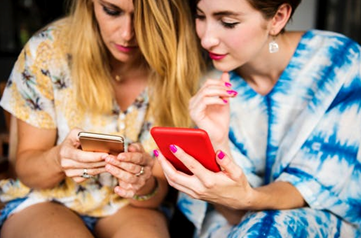 A common loan of this type is a guarantor loan: you will apply for the loan and someone else acts as your guarantor. This means that the individual acting as your guarantor assures that you will repay your loan on time and that they will accept responsibility for the loan should you fail to do so.
You do not want to put a friend or family member in a situation that means that they are forced to repay your debts or have their credit affected because you have been unable to repay your loan on time, so never apply for a guarantor loan unless you are certain that you won't have any issues repaying the loan in the future.
A guarantor loan is something to consider if you know you have a bad credit history, need funds urgently and are struggling with other options. But bear in mind that your guarantor will need to be credit checked and the lending institution will also have specific requirements for the guarantor. A lender may state for example, that the guarantor must be a home-owner. Remember that even if you apply with a guarantor, this still does not mean you will definitely be approved for a loan – it just helps your application a little.
If you're struggling to ask for financial assistance from friends and family, you're really pressed for time and need funds for an emergency your wages just can't cover, Clear And Fair can help you search for the cheapest loan to suit your requirements so you don't have to spend hours searching for a loan. Click here and get comparing!
Talk to a free debt advisor

StepChange and National Debt line are just 2 examples of debt management companies that offer free debt advice, and they usually work with their clients to assess their financial situation and offer assistance in dealing with creditors and their repayments. They're also super helpful if you have any questions about the best type of loan to suit your financial circumstances and what other options are available to you if a payday loan isn't suitable for you and you don't know what to do next. Your local Citizens Advice bureau is very useful as they offer plenty of free guidance regarding your financial situation and like StepChange and National Debt Line, can talk through your options for a loan if you are struggling with approval.
Save, Save, Save!

Save, save, save! We know it's easier said than done but calculating your income and expenditure and setting a realistic savings goal for yourself is a wise step towards improving your financial situation for the future. Though it will take longer to do, depending on your financial circumstances, you may find that your savings actually come in handy in an emergency or better still, can later be used on other important things.
Improve your credit rating

This is important regardless of whether you have been declined for a loan or not. If you want a mortgage or plan on doing anything that would require a search of your credit file, you want to ensure that it's always in tip top shape to increase your likelihood of acceptance. We've got a helpful blog post where we talk about ways you can improve your credit score so if this is something you're interested in working on, (which we hope you are!) we'd suggest you click here to learn more about it!
If you have been declined for a payday loan, it's not the end of world, even though it may feel like it at the time. Whilst it can be inconvenient if you need the funds almost instantly, rest assured that there are other options for you if you need funds quickly. As with anything, make sure you're clued up on your options, well aware of your financial situation and what your credit file looks like before making any formal applications for credit. You will do yourself a big favour by preventing a potential rejection and can explore other options that might be much better suited to your financial circumstances. If, however, you are still on the prowl for a payday or short term loan to help you cover an unexpected cost this month, Clear And Fair are here to help you compare the best loans to suit your needs!