Payday Loan Eligibility
Before you apply for a payday loan, it's important that you consider your eligibility. Understanding payday loan eligibility, both generally and for the specific direct lender with whom you're applying, helps to ensure that you have the best chances of being accepted for a loan. Clear And Fair, a payday loan comparison site, have put together our guide to payday loan eligibility to help you.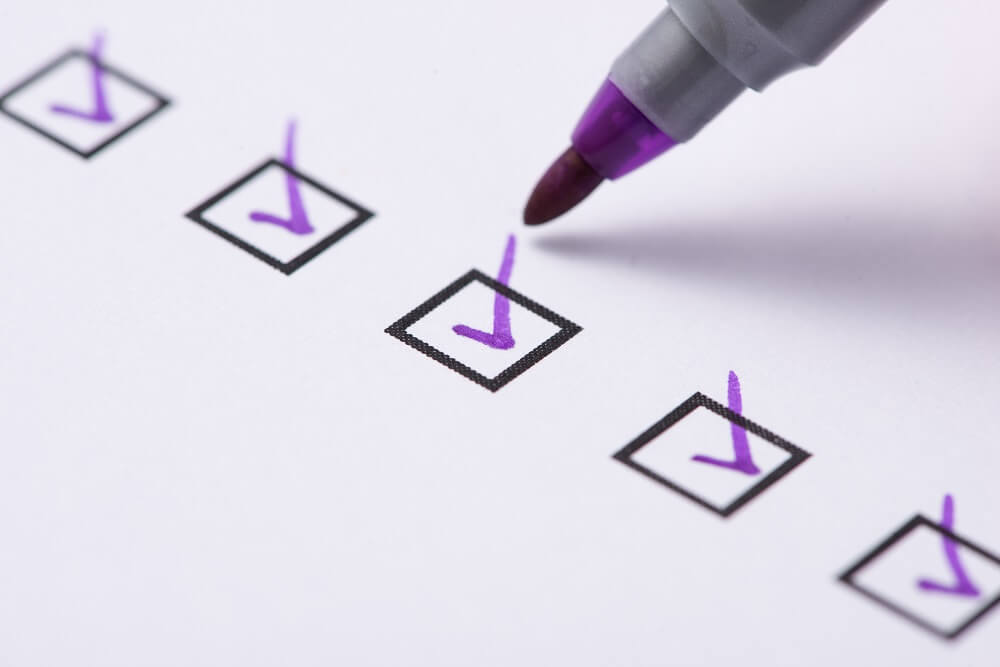 What is Payday Loan Eligibility?
Payday loan eligibility describes whether you meet the requirements to apply for and, in turn, be approved for a short term loan.
Direct lenders set eligibility criteria so they are likely to receive applications from people to whom they feel confident and comfortable giving loans. Lenders want to know not just that they will get their money back on time and that you can be relied upon, but also that the loan repayments are affordable for you. They set their criteria with this in mind.
Payday loan eligibility is decided to ensure that you don't waste your time applying for a loan for which you won't be approved. They also help to protect you as a borrower to prevent you borrowing money which you are unlikely to be able to repay, which could lead to serious money problems.
Every direct lender will have their own specific eligibility requirements and criteria, but they are often very similar because trusted lenders will comply with FCA regulations.
Why You Need To Consider Eligibility
Applying for a loan when you don't meet the criteria will result in an unsuccessful application. This is frustrating for you, of course, but it also has wider effects that mean it's very important to check your eligibility before applying.
Firstly, applying for a payday loan without meeting eligibility requirements will be a waste of your and the lender's time. If you don't meet the requirements, then your application will not be considered.
Secondly, whenever you apply for a loan, a 'hard check' is run on your credit file. This looks at your credit history to assess your reliability as a borrower. Future lenders can see that you have applied for a loan, but they can't see whether or not your application was successful.
This means that if you apply, are turned down and still need to apply for a loan, other lenders will see that you have recently applied for a loan and are immediately applying for a second. It can suggest that you are having financial difficulty and will struggle to pay back a loan, impacting the likelihood of further loan approval.
Thirdly, the criteria helps to protect you. If you don't meet the required payday loan eligibility criteria, it suggests that you are likely to find repaying your loan more difficult than people who are eligible. Being unable to repay could lead to serious money problems so the eligibility requirements are designed to protect you.
If you are in financial difficulty, it's always best to speak to an expert who can offer professional advice and guidance.
Common Payday Loan Eligibility Criteria
While it's essential that you check with your specific direct lender what their eligibility criteria is, as each one is likely to be slightly different, there are some common requirements that you are likely to see with most direct lenders.
Age
Direct lenders will always only loan to those above the age of 18. This helps to protect children and young people from getting into financial problems without being completely aware of the implications of their actions.
UK Resident/Citizen
UK direct lenders need to know that you have a UK address. The easiest way to verify this is to ensure that you're on the electoral roll as this helps to verify your personal information during a credit check.
If you're not eligible to be on the electoral roll, but live in the UK, you can contact the three major credit reference agencies (CRAs), Experian, Equifax and TransUnion, and send them proof of residency, requesting this to be added to your record.
Employed
Responsible direct lenders usually specify in their payday loan eligibility criteria that you need to be employed in order to be considered for a loan. This is often part-time or full-time, and different lenders might specify a minimum number of employment hours. A stable income helps to ensure that you're likely to be able to pay back the loan on time.
Bank Account
Online payday loans will be paid straight into your bank account, rather than as physical cash. If you don't have a bank account, then you won't be able to get a payday loan online. Some direct lenders will often state that your wages need to be going into this bank account too as proof of income.
Mobile Number
In order to be eligible for a payday loan, you will also likely need a mobile number and email address. These are used to verify your application and to ensure that the lender can keep in touch with you regarding your loan throughout the repayment period.
Debt
While direct lenders consider a wide range of factors, if you're currently on a debt management plan, have been declared bankrupt within the last year or have more than one CCJ then you often won't be eligible for a loan. This is to protect people who are already in financial difficulties from getting into even more serious problems.
Other Eligibility Requirements
There might be other payday loan eligibility requirements specified by direct lenders, but the above are common ones that you are likely to see with the majority of lenders.
While it often won't be listed as an eligibility requirement, many payday loan lenders will also require you to have a reasonable credit score. A bad credit score can indicate that you are unreliable as a borrower and that the lender is unlikely to get their money back from you on time. When you apply for a loan, a lender will run a check on your credit file to assess your reliability.
We recommend that you know your credit score before applying for a loan. If you have bad credit, you might not be approved.
For more, read Do Payday Loans Affect Your Credit Rating? or explore our blog further.
Check Loan Eligibility
Before applying for any short term or payday loan, you should always check your eligibility. Read the criteria for the direct lender to which you're applying and if you don't meet the requirements, then you shouldn't apply.
It's also a good idea to check your credit score before applying so you know whether you are likely to be approved for a loan.
Using a loan comparison tool can also be extremely helpful. Loan comparison websites, such as Clear And Fair, don't run hard checks on your credit file that will show up to future lenders, but allow you to compare the best prices before making any applications.
We include the loan criteria for each of our lenders on their profiles too so you can be fully informed at every step of your loan process, from investigating options through to applying.
---